company profile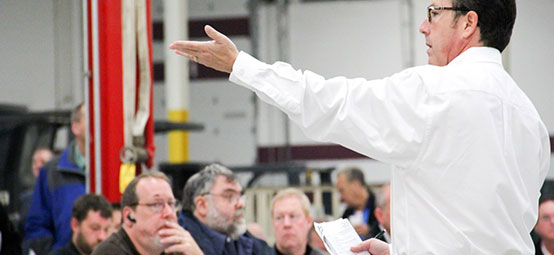 At Aaron Industrial Solutions, we understand that liquidating/transferring assets isn't a one-size-fits-all scenario. In certain situations, an auction is a far superior method than listing equipment and machinery at a hoped-for price, waiting for a buyer and then possibly further negotiating a final cost. Aaron Industrial Solutions is your trusted source for Equipment Auctions, Liquidation Sales and Asset Management Services.
Aaron Industrial Solutions has the expertise, global reach, marketing and relationships to make it happen. In conjunction with our channel of partners, we can conveniently provide you with options from onsite and online auction events, liquidations, private treaty sales sealed bid sales and other creative ways of maximizing while monetizing your surplus industrial assets. The marketing and product knowledge we've acquired from our 80+ years in the buying and selling of industrial assets in all verticals is unparalleled in the auction sphere.
Over 10,000 Items Located in our United States Warehouse & Storage Facilities
Who We Help
Perhaps you are looking to sell or close your business and want to maximize its value. Maybe you have surplus or redundant assets. At ASI, we've helped businesses like yours achieve and exceed their optimal financial outcomes.
INDUSTRY SECTORS COVERAGE
We cover all the major industry sectors, from food and beverage, chemical, packaging, pharmaceutical, cannabis, brewery, plastics, power generation, metal working, machine tools, recycling, woodworking, foundries, construction, transportation, printing, bindery and more!
Examples of Types of Clients:
Accountants
Attorneys
Bankruptcy Trustees
Banks/Lending Institutions
Financial Consultants
Leasing Companies
Manufacturers
Owner/Operators
Real Estate Professionals
Workout Firms
Examples of Industries:
Aerospace/Defense
Automotive
Biotech/Medical
Construction
Food & Beverage
Foundries
Industrial Manufacturing
Metalworking
Oil/Gas
Packaging
Plastics
Printing & Bindery
Shipyards
Woodworking/Sawmills
OUR AUCTION TEAM
Joel Bersh

Managing Partner, Aaron Industrial Solutions

Joel has been involved in the distressed asset industry since 1987. He has a deep and comprehensive expertise in metal working, plastics, woodworking, construction, printing, and bindery assets. Joel has worked for two major Chicago-area machinery dealers, as well as a national auction company.

A recognized industry leader, Joel has delivered keynote addresses at the American Society of Appraisers (ASA), the Machinery Dealers National Association (MDNA), and the Association of Machinery and Equipment Appraisers (AMEA) national conferences. Joel is a certified AMEA appraiser and member since 1991. He was also a member of the Equipment Appraisers Association of North America (EAANA) and is an active member of the MDNA and IAA.

He holds auctioneer licenses in Georgia, Illinois, Indiana, South Carolina, Tennessee, Texas, Virginia and Wisconsin. Joel enjoys giving his time and talents to both the LUNGevity Foundation and the Deerfield High School Chest and proudly serves as the charity auctioneer for both.

Bennett Cohen

Managing Partner, Aaron Industrial Solutions

Bennett Cohen has been with Aaron Equipment Company since 1984. He is an expert in the highly specialized industry of Plastics Machinery with a concentration on Blow Molding, Cast Film, Dryers, Extruders, Injection Molding, Mixing, Pelletizing, Pipe-Profile, Recycling, Sheet Extrusion, Size Reduction and Winding equipment. In addition, he also manages Aaron's Auction Services Division and works closely with the buying department. Bennett earned a Liberal Arts degree from the University of Miami.

Bennett is an active member of the following associations:

Machinery Dealers National Association (MDNA) - Chicago Chapter
Association of Machinery and Equipment Appraisers (AMEA) - Midwest Chapter
National Association of Demolition Contractors (NADC)
Process Equipment Manufacturers Association (PEMA)
American Society of Appraisers (ASA) Candidate Appraiser
Investment Recovery Association (IRA).
Meet Our Entire Team