AIS Press Releases and Recent News
Aaron Industrial Solutions Conducts A Successful Auction Sale of Surplus Metal Fabrication Equipment in Lake Bluff, IL
By: AaronEquipmentCo - June 16, 2023
Lake Bluff, IL - [May 16th] - AIS, a leading auction company specializing in industrial machinery, recently concluded a highly successful auction for the renowned company Dormakaba held from May 9th to May 16th. Dormakaba's surplus metal fabrication machinery drew considerable interest from industry professionals.
The auction featured an extensive range of top-quality machinery, offering bidders the opportunity to acquire high-quality equipment. Among the highlights were a Flow CNC Waterjet, Amada Power Squaring Shear, Amada and Cincinnati Press Brakes, Pullmax Angle Roll, Elumatec CNC Twin-Head Compound Miter Saw, and a Ford Box Truck, which garnered significant attention.
"We are thrilled with the outstanding outcome of our recent auction in Lake Bluff, IL," said Joel Bersh, CEO at Aaron Industrial Solutions. "The broad range of surplus metal fabrication equipment we offered, coupled with the reputation of the Dormakaba brand, created a remarkable opportunity for buyers to acquire top-notch machinery. We look forward to continuing our mission of connecting buyers and sellers in the industrial machinery market."
With this successful auction in Lake Bluff, IL, AIS solidifies its position as a premier destination for those seeking quality industrial machinery.
For more information about upcoming auctions and available inventory, visit https://www.aaronindustrialsolutions.com/current-auctions.html
About AIS: AIS is a trusted auction company specializing in industrial machinery, connecting buyers and sellers for their industrial asset needs. With a commitment to professionalism, transparency, and customer satisfaction, AIS facilitates seamless transactions and offers a wide range of quality machinery to meet the diverse needs of its clients.
---
Aaron Industrial Solutions (AIS) Ends 2021 with a Bang
By: AaronEquipmentCo - February 21, 2022
In late November, AIS held a two-day auction in Henderson, NV, selling equipment surplus to the ongoing operations of TIMET, an industry leader in melt and mill products. This was AIS' largest auction to date, regarding both number of lots and bidders.
Over the two-day auction, AIS sold nearly 800 individual lots with more than 320 bidders. The auction was held online, with buyers from across the United States and Canada. These buyers included manufacturers, equipment users, dealers, and scrap buyers.
"AIS did what we do best; we took surplus equipment that was sitting in TIMET's facility and monetized it," said Joel Bersh, AIS CEO.
There was a wide variety of equipment sold, including a 36,000-lb forklift, machine shop equipment, woodworking equipment, a large quantity of MRO including motors, transformers, gear reducers, pumps and a large quantity of scrap metal and material.
Due to the sizable amount of surplus equipment, AIS will be running another multi-day auction for TIMET in early 2022. This sale will include (2) Cat generators, assorted forklifts & manlifts, (10+) sea containers, (12) Alfa Laval spiral heat exchangers, a large quantity of Miller & Lincoln welders, a large quantity of pallet racking & shelving, (40+) electric carts, a large quantity of MRO including motors, transformers, gear reducers, and pumps, and a large quantity of scrap metal & material. More information to come.
Stay up to date on current and future AIS Auctions, at http://www.aaronindustrialsolutions.com.
---
Aaron Industrial Solutions (AIS) Turns One
By: AaronEquipmentCo - November 30, 2021
Wood Dale, IL – November 2021 – Aaron Industrial Solutions (AIS) proudly celebrates its first anniversary this month as a trusted resource for auction, liquidation and consulting services.
AIS was formed under the umbrella of Aaron Equipment Company, as they leveraged their vast knowledge and track record as the industry- leading dealer in used process and packaging equipment sales. In just one year, AIS has become one of the industry's most powerful industrial auction companies.
Over the past year, AIS has completed 49 auctions with 20 different partners in various industries, including metalworking, cannabis, winery, recycling, printing, food processing, packaging, plastics and power plants.
Joel Bersh, AIS CEO and Managing Partner, said, "AIS has proven itself and grown beyond our expectations over the past year. This wouldn't have been possible without our customers and partners. We are incredibly thankful for everyone who has contributed to the achievements of our first year and look forward to continued growth and success in the future."
For further information about AIS and their expertise in auction, liquidation, and consulting services for used industrial equipment, visit www.aaronauctions.com.
---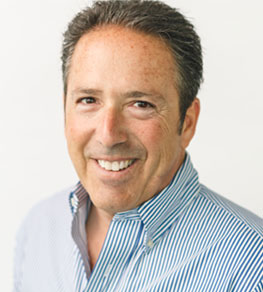 MTS Journal Interview with Joel Bersh from AIS
By: AaronEquipmentCo - August 9, 2021
TIM: Aaron Equipment is known for processing and packaging equipment, and you have brought to Aaron Industrial Solutions your experience in metal, recycling, plastics, and printing, among other industries. In these markets, prior to COVID, how did you determine when to conduct your auctions in-person or online?
Joel: By the time COVID hit, the market was already comfortable with online auctions, but we still did some in-person auctions. The decisions were usually driven by the economics of each situation. In the early days of online auctions, we still wanted to "look them in the eyes" if we could, so we would simulcast a portion of the auction and run the rest in-person only. (Simulcasting holding an in-person auction with live online bidding as well.)
But simulcasting is very expensive because you have to incur the crew expenses of an in-person auction, as well as the expenses of arranging an online auction. Eventually many buyers quit coming to the in-person auctions. I remember a specific in-person auction where we were selling the equipment stadium-style, and I looked out at the seating and realized there were no buyers under the age of 45 in the crowd. Any lots which we sold in-person only were being totally missed by the younger generation of buyers. This wasn't good for the buyers, the sellers, or us as the liquidators.
As time went on and the market became more used to online auctions, that became our default. Even a small in-person industrial auction can incur $25,000 or more in crew expenses, such as airfare, hotels, meals and so on. A larger auction can incur a very high bill. As the online bidding technology matured and buyers and sellers became more comfortable with online auctions, it became the more efficient option in the majority of situations.
Did "online only" limit your flexibility in handling seller reserves, pacing the auction, and so on?
We webcast our auctions in a live format. Online bidders can place pre-bids, but they can also follow the auction live and bid along in real time. It is like going to an in-person auction, but instead of seeing the auctioneer and the auction crew, you see the bids and asking amounts increase on your screen, and you can click to increase the bid when it's your turn.
Our auction team meets live on a group Zoom call as the webcast auction is being conducted. The auctioneer is still responsible for directing the opening and closing lots, combining lots, and pacing the auction – just like in an in-person auction. On the Zoom call we also have the bidding app operator, other crew members, and sometimes the seller. This allows us to do things like combine lots and handle seller reserves in real time as the auction progresses.
How did you respond when COVID hit?
Honestly, it did not affect our process as much as we feared. Our team was already experienced with online-only auctions, so we were prepared. We had an auction in South Dakota shortly after COVID hit which could not be postponed. So we just went for it and had a webcast auction. Our team was spread out between Chicago, Florida, and many other places. The auction was a success; everything sold at or above our pre-COVID expectations.
After that, we never looked back. We adopted protocols for buyer inspections and removal which were in line with each state's COVID mandates. We did attempt one simulcast with strict social-distancing, but the results from the live audience were mediocre. All of the major items sold to online buyers. The expense of simulcasting and the hassle of social distancing was not paying off in extra revenue for the seller or commissions for ourselves. So we have not actively pursued simulcasting since that time. If a seller wants it, we will still do it – but there will probably be extra costs involved.
Before COVID, in-person auctions were enduring out of tradition and as social events. I made a lot of great friends over the years at our auctions, and I enjoyed seeing them and doing business with them. In-person auctions are a great way to network with people in the industry. It is much easier to build trusted partnerships when you meet people in person – I miss that part of the business. And, especially in family-owned businesses, the family likes to have the auction and preview days as an event for employees and other people to come back and say goodbye to the business.
But the industrial auction industry was already accepting that business was being done online, and that online auctions were usually the most efficient solution. COVID pushed the last holdouts over the hump. Like many other professionals, we are enjoying seeing more of our homes and families. The industry is not going back to in-person walkaround auctions as the common way of doing business.
Do online auctions result in different value outcomes than in-person auctions?
On the total package of a plant, the outcomes will usually be the same or better, especially on the good items. The auctioneer is still marketing the assets to the same buyers, and buyers will still send their technicians to inspect the assets. If they buy something, they still have the same expenses of rigging and freight. It's really just the method of placing and accepting bids which has changed. And buyers don't have to travel to bid, so that saves them a lot of time investment.
But the structure of a sale can be different, and on the lower end, items can be more difficult to sell online. At an in-person auction, the buyers have invested their time to travel to the site and may stick around for the end of the sale to pick up some bargains. At an online auction, buyers will log off if they don't win the item they came for.
At an in-person auction, you can almost always "clean up" the shop. We can usually bargain with scrappers or bargain-hunters to get rid of everything. The buyers are standing there looking at it, and they can't pass up a deal! The auctioneer creates a bit of a carnival atmosphere and gets the buyers to help out a little.
But with an online auction, you can't convince somebody to drive across town to clean up your junk. You don't have that personal relationship, and they haven't invested any time or effort to be there already. The auctioneer can't convince a scrapper to clean out a storage room in exchange for keeping anything they find and buying them a hot dog!
Because of this, an online auction of a plant with a lot of undesirable items is more likely to incur cleanup and removal expenses than an in-person auction of the same facility. If you're appraising a plant for net liquidation value, you have to think about those costs coming off of the net proceeds of the sale.
Is there anything else you'd like to say about the way COVID has affected the marketplace for processing equipment and other industrial assets?
The value factors for any auction are the same as they always were. Does the plant have a good reputation for taking care of its equipment? Are the assets clean and modern? Are the logistics favorable for taking the assets out of the plant and getting them on the road?
And don't underestimate the importance of location! When you're appraising for liquidation value, don't disregard the local manufacturing economy. If a big manufacturer in town is ramping up and handing out contracts to all of the local shops, those shops will pay top dollar for a working machine they can put in their shop tomorrow. Buying a machine from a competitor you know is less risky than buying from a shop across the country. And they don't have to wait several months to get a replacement from the manufacturer – they can start making money tomorrow. Location is very important to liquidation results.
If COVID has had any effect, it has really drawn a line between desirable items in a plant and "everything else." Markets are changing very quickly. End-users are buying what they need right now, and dealers are buying what they can resell right now. If it's not an in-demand item, it might be scrap.
About the Authors
Joel Bersh is the co-CEO of Aaron Industrial Solutions, a subsidiary of Aaron Equipment Company. Mr. Bersh has been involved in the distressed asset industry for over 34 years. He has a deep and comprehensive expertise in metal working, plastics, woodworking, construction, printing, bindery, processing equipment and other industrial assets. Mr. Bersh is a certified AMEA appraiser, a member of the Machinery Dealers National Association, and holds auctioneer licenses in several states. Contact Joel at: Jbersh@aaronauctions.com
Tim Roy, ASA is an M&E appraiser with Capitale Analytics in Indianapolis. He is an officer of the MTS Committee and the ASA Indiana Chapter. Contact Tim at: tmroy@capitaleanalytics.com.
---
Quick and Creative Thinking Aids in Another Successful AIS Auction
By: AaronEquipmentCo - July 12, 2021
Aaron Industrial Solutions Holds Successful Auction for Medical Device Manufacturing Company
WOOD DALE, Ill. – July 12, 2021 – In early June, Aaron Industrial Solutions (AIS) of Aaron Equipment Company helped find a solution to a problem for a publicly traded, multinational, medical device manufacturing company by removing their surplus equipment for an auction. This sale centered around a single department that was surplus to their current operations and, with some tricky hurdles to clear, stakeholders were very happy with the outcome.
Tight security and strict COVID limitations prevented this auction from being held on-site. This also prevented prospective buyers from inspecting equipment prior to placing a bid. Once this was learned, the AIS team had to think outside of the box for a quick and safe way to remove this equipment from its original location. "We came up with the idea to rig and remove everything during the weekend. Then, we moved everything to our warehouse where we conducted the very successful online auction," said Sam Bersh of AIS. This creative solution allowed the medical device manufacturing company to free up space in their facility quickly, while also having the peace of mind that safety protocols were being followed.
In addition to this solution, a strong marketing plan was put into place before and during the time of the auction. End-users and dealers nationwide were notified of the sale with the help of email newsletters, social media, and banner ads.
Because of the efforts of AIS, this was a very successful online auction. Equipment was primarily sold to end-users, and removal was convenient and smooth as everything was already in the AIS warehouse.
If you or your team ever find yourselves in a difficult situation like this one, keep AIS in mind and contact our experts for a solution. To stay up to date on all current and future AIS Auctions, be sure to visit the AIS website at http://www.aaronindustrialsolutions.com.
---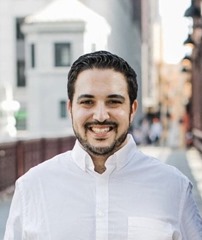 Sam Bersh joins the Aaron Group of Companies
By: AaronEquipmentCo - May 11, 2021
Sam Bersh has over 10 years of experience in the equipment valuation and auction business. He has spent the majority of his career working for one of the largest industrial auctioneers in the US, where he had the opportunity to work in almost every department and wear every hat. He has extensive knowledge of the auction/liquidation processes, including business development, deal structure, marketing, and operations, and has worked on over 300 different projects.
Sam most recently worked as an appraiser where he performed machinery and equipment inspections and valuations. Sam has experience in a wide variety of industries, including metalworking, printing, construction, processing, trucking, woodworking, pharmaceutical, plastic injection molding, and food and beverage.
Please welcome Sam Into the Aaron Group of Companies.
---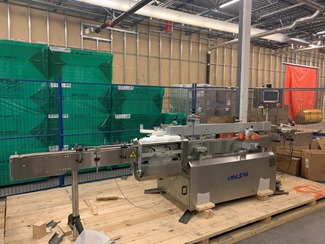 Aaron Industrial Solutions Helps Emerging Cannabis Industry by Supplying a Marketplace for Processing and Packaging Equipment
By: AaronEquipmentCo - February 17, 2021
Online Auction Offers Used & Unused Equipment at Affordable Prices!
Aaron Industrial Solutions (AIS), a division of Aaron Equipment Company, has just completed another successful Cannabis Consignment Auction. Increasingly, cannabis end users are employing consignment auctions to sell idle assets in a transparent environment while buyers can procure used equipment for much less cost than buying new.
The emerging Cannabis industry is one of the newest and fastest growing industries in the world. Despite the plant being illegal under federal law as a Schedule I drug, the U.S. legal marijuana industry was estimated at $13.6 billion in 2019 with 340,000 jobs devoted to the handling of plants. The market value of the industry is projected to reach $30 billion by 2025, according to industry research group New Frontier Data.
Cannabis and its offspring products may be the world's most commonly cultivated and used drug and as the push for legalization grows, marijuana is amassing significant attention from investors and manufacturers. These groups are scrambling to find equipment to outfit their cultivating and packaging processes. Many small companies are now ramping up production to compete with new larger companies entering the market. Both groups are looking for deals on equipment and have a need to buy and implement production as soon as possible.
This is where Aaron Industrial Solutions' Cannabis Consignment Auctions provide a marketplace. Aaron has compiled a wide selection of used and unused cannabis processing machinery from major manufacturers in a variety of models and sizes. This equipment includes Extraction Equipment, Distillation Equipment, Drying Equipment, Greenhouse Equipment, Harvesting Equipment, Laboratory Equipment, as well as Feeders, Filters, Chillers, Generators, Granulators, Homogenizers, Presses, Evaporators, Sifters, Tanks, Trimmers, and Packaging Equipment.
Aaron Industrial Solutions hosted an online auction for these assets which gained remarkable attention. We continue to be pleased with the level of bidders participating in the auction as well as the number of sales. In most cases, the buyers were able to make rigging and shipping arrangements at the time of the sale ensuring that the equipment would be delivered as soon as possible, so that they could implement the machinery into production immediately.
"We definitely consider this a highly successful auction," said Andy Cohen of AIS. "We plan to provide more and more of these auctions in the future as we have created a team of buyers dedicated to replenishing our inventory for this market."
Businesses who would like to learn more about how Aaron Industrial Solutions can assist them in either buying or selling equipment in the next Cannabis Consignment Auction can contact Andy Cohen at (630) 350-2200 or andy@aaronauctions.com.
---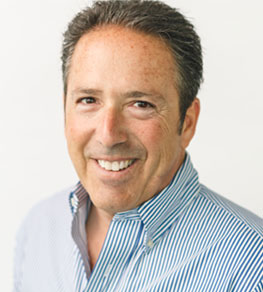 Joel Bersh Joins Aaron Industrial Solution's Managerial Team
By: AaronEquipmentCo - November 6, 2020
Aaron Equipment Company, the industry leading dealer in used process and packaging equipment sales, announced that Joel Bersh has been named Managing Partner of Aaron Industrial Solutions (AIS), a newly formed company that will provide auction, liquidation and consulting services.
Joel is a 30-year veteran in the industrial auction business and has comprehensive expertise in metalworking, foundries, plastics, construction, printing and other industrial assets. He has successfully managed more than 500 auctions over the past 17 years valued in excess of $200 million.
Joel is licensed in 12 states and with current reciprocity agreements can conduct auctions in most of the United States. He has been a member of the Association of Machinery and Equipment Appraisers (AMEA) since 1991 and is a Certified Equipment Appraiser (CEA). He is also an active member of the Machinery Dealers National Association (MDNA) and the Industrial Auctioneers Association (IAA).
Joel will lead AIS with Bennett Cohen, Managing Partner, who has worked at Aaron Equipment for more than 30 years. AIS was formed to expand Aaron's current auction business and offer Aaron's current and future clients the deep knowledge and creativity that Bennett and Joel bring to the industry. AIS will fulfill a need in the process, packaging, chemical, food and other industries, allowing stakeholders a new opportunity to monetize their assets.
"We are incredibly excited to have someone with Joel's talent, reputation and acumen join the Aaron team," said Alan Cohen, CEO of Aaron Equipment. "We have known and worked with Joel for many years and are pleased he has agreed to come on board. Joel and Bennett form a great leadership team that will allow us to expand and grow our auction business significantly!"
"Our strategy has been to build the industry's most comprehensive solution for our customers to efficiently source high quality used equipment: market, monetize, finance and manage their existing assets. The formation of Aaron Industrial Solutions is another significant step towards that goal."
Learn more about the commitment to auction, liquidation and consulting services for used industrial equipment that drew Joel to Aaron Industrial Solutions at http://www.aaronauctions.com. Contact Joel Bersh at 630-669-9745 joel@aaronauctions.com and Bennett Cohen at 630-350-2200 bcohen@aaronequipment.com.